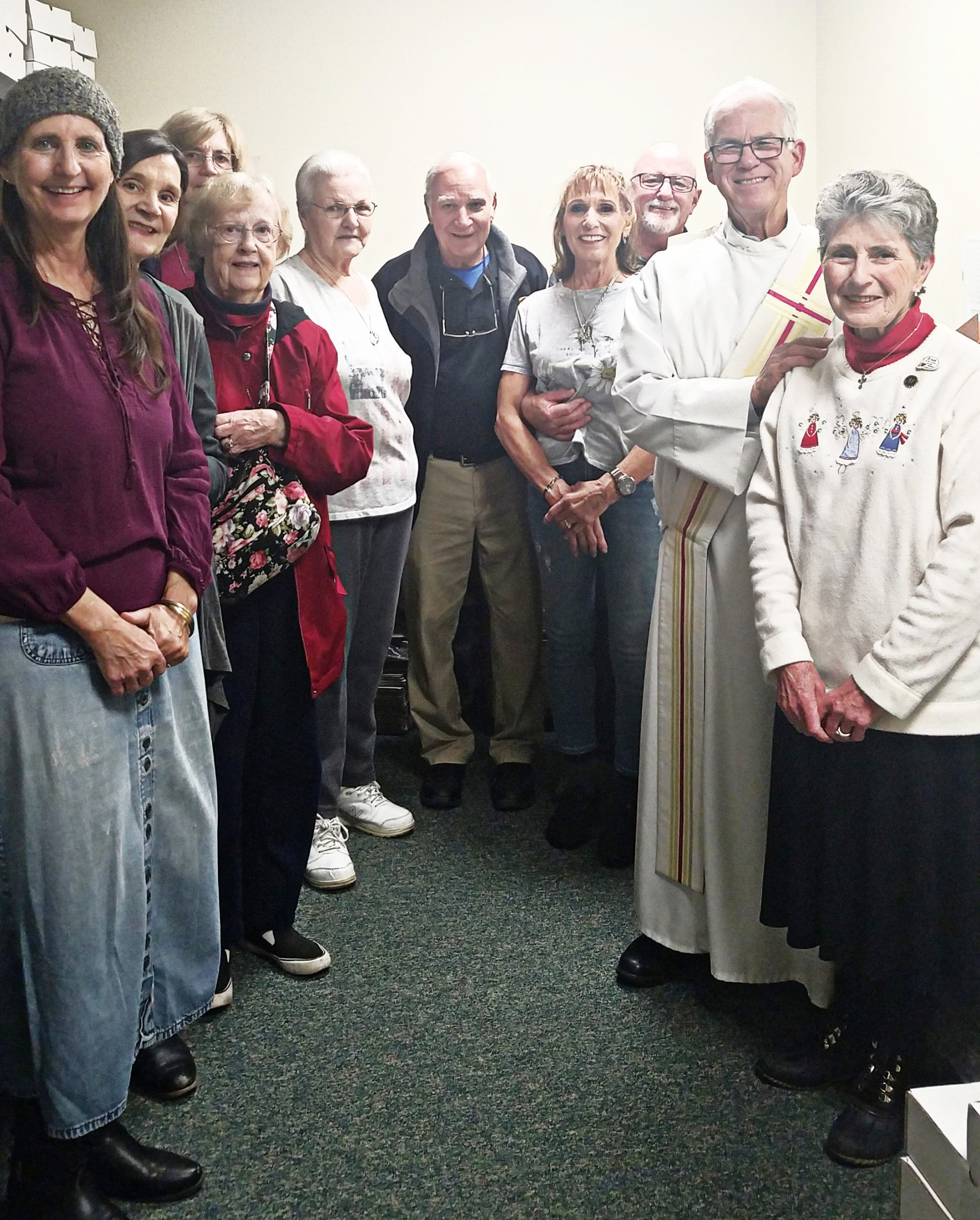 Marie Finn, Deacon Mitch and a few of our volunteers...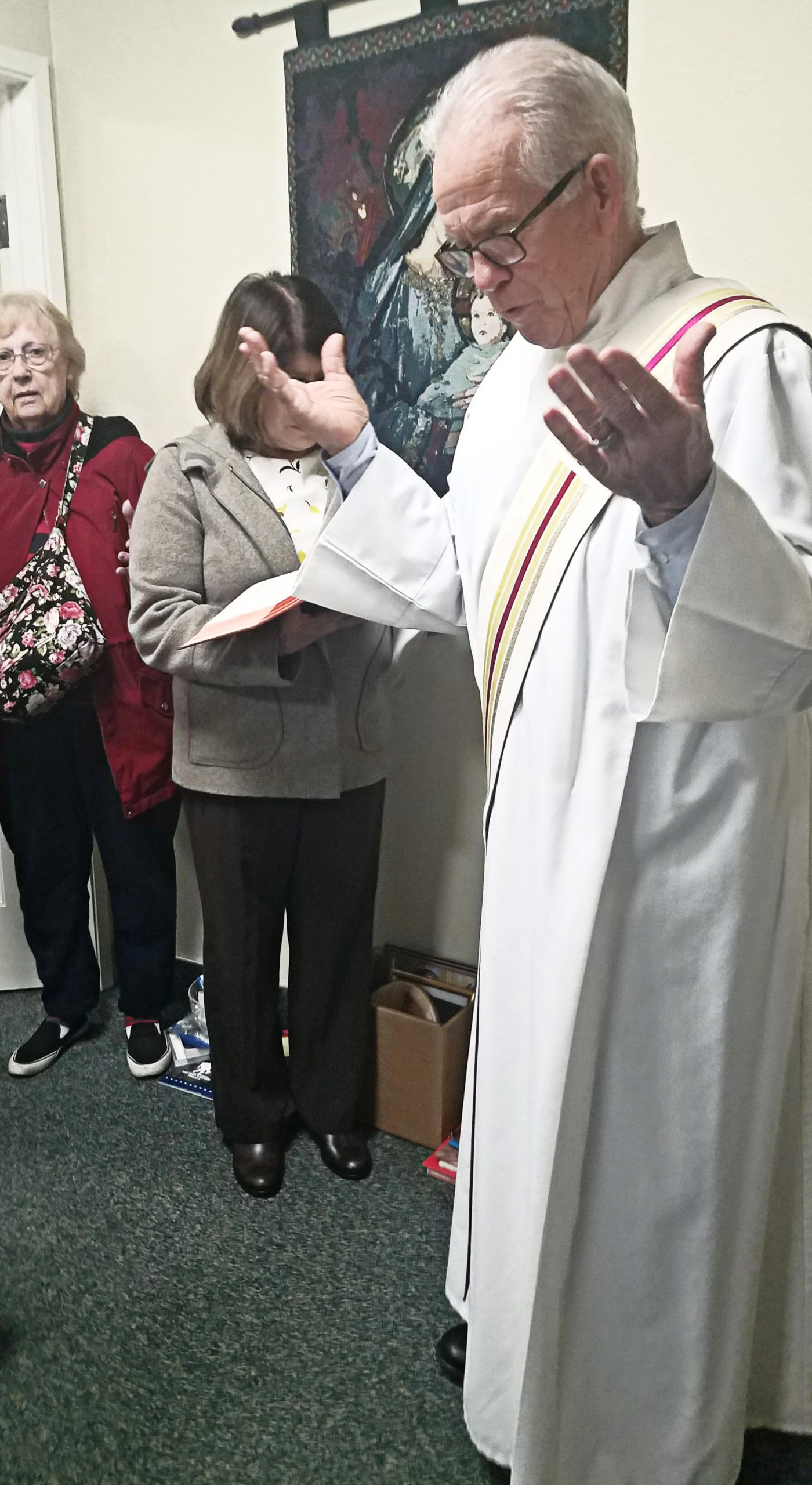 Deacon Mitch Rennix blessing our new office 2021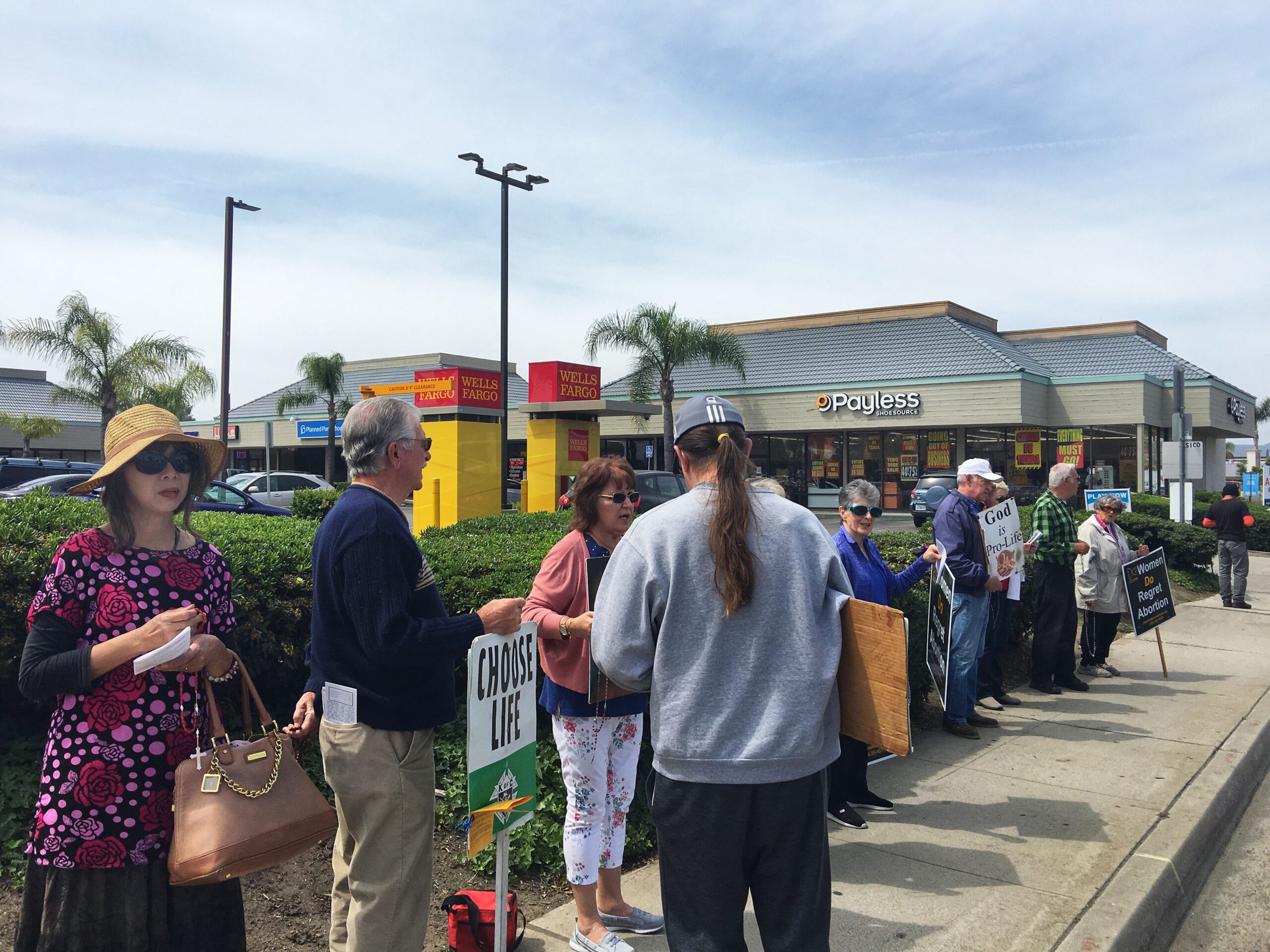 Prayer Warriors outside PPH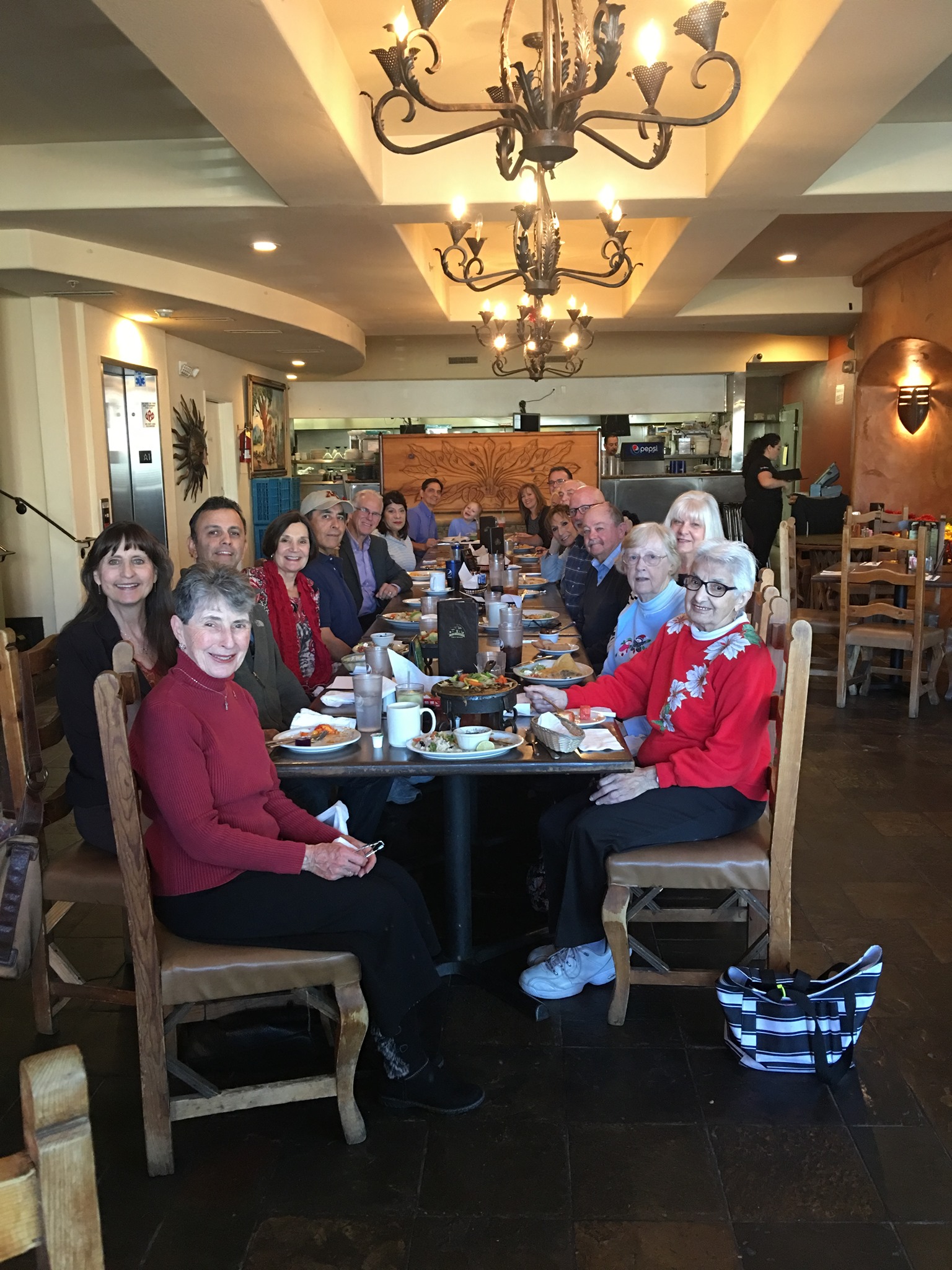 Christmas Lunch with SDG Volunteers Jan 2020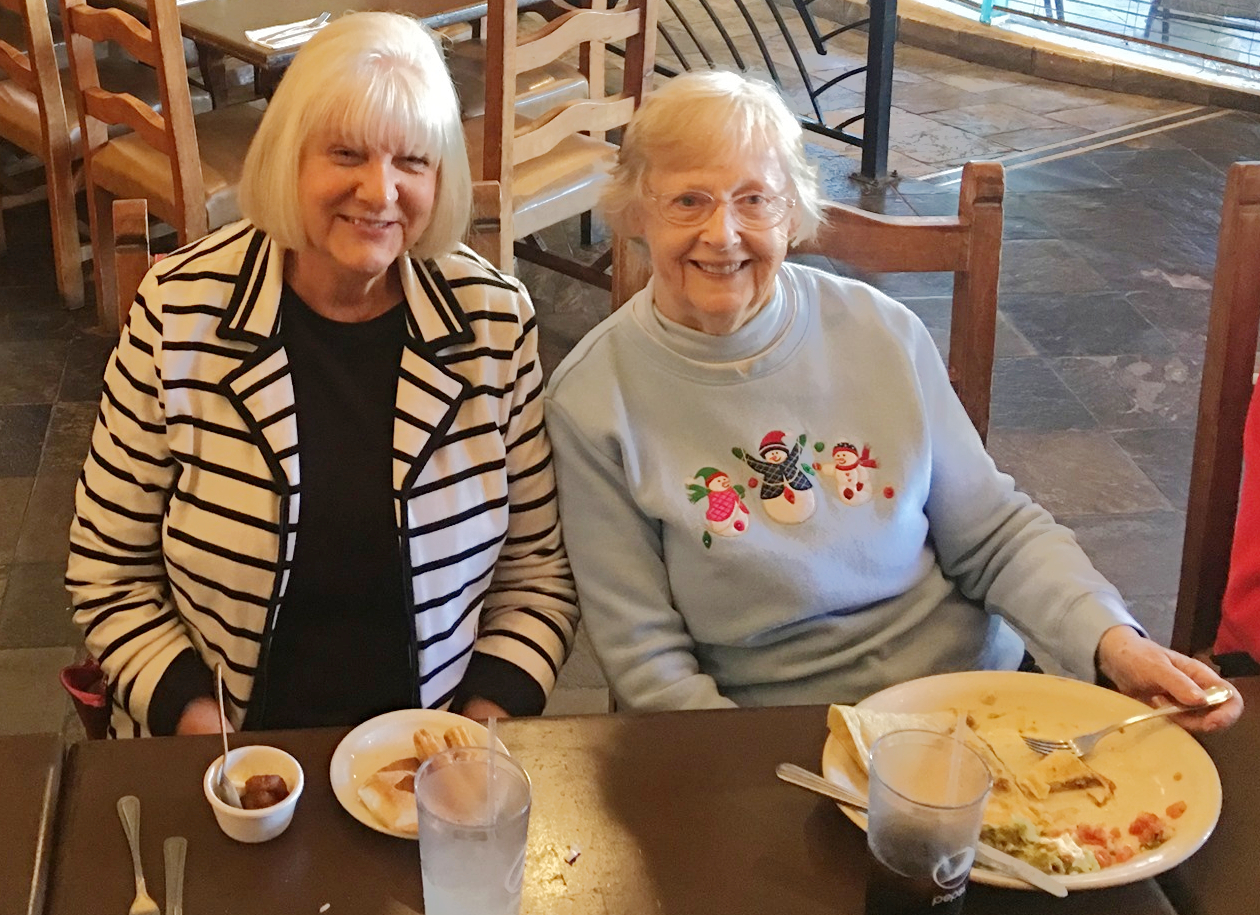 SDG Volunteers for over 30 years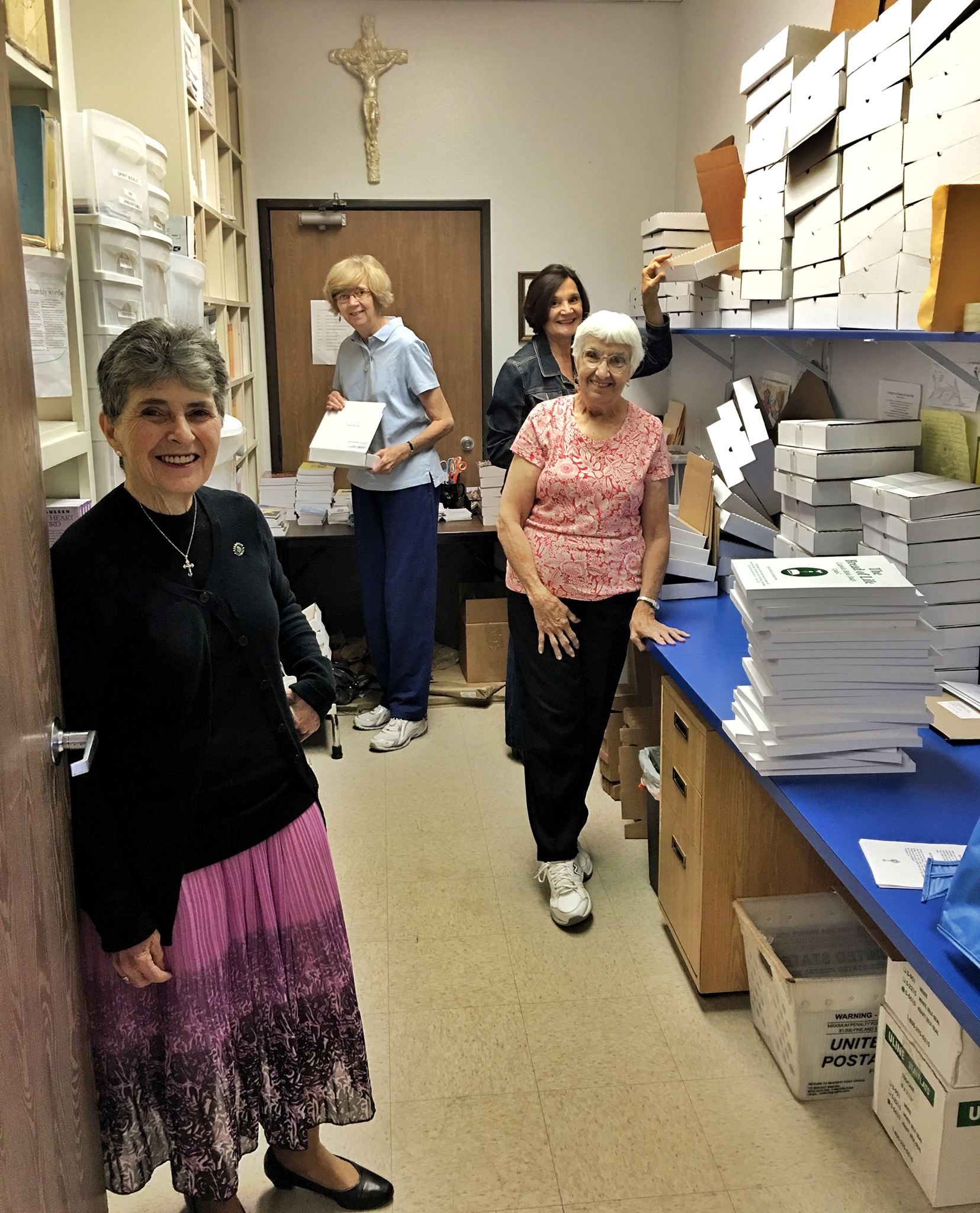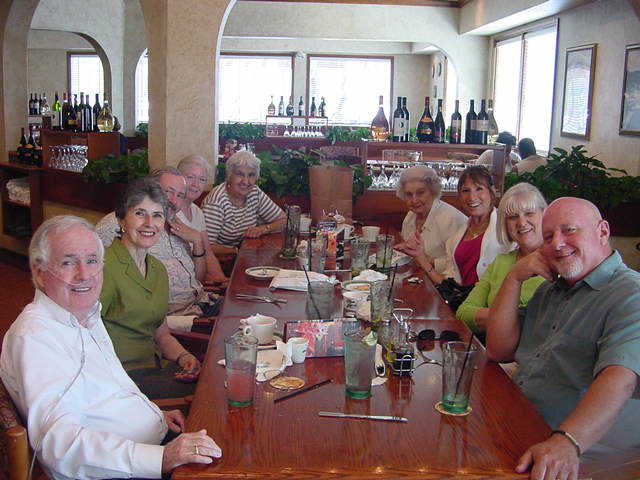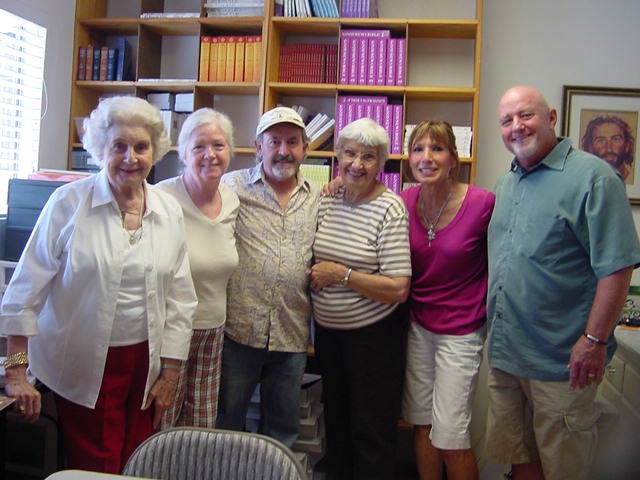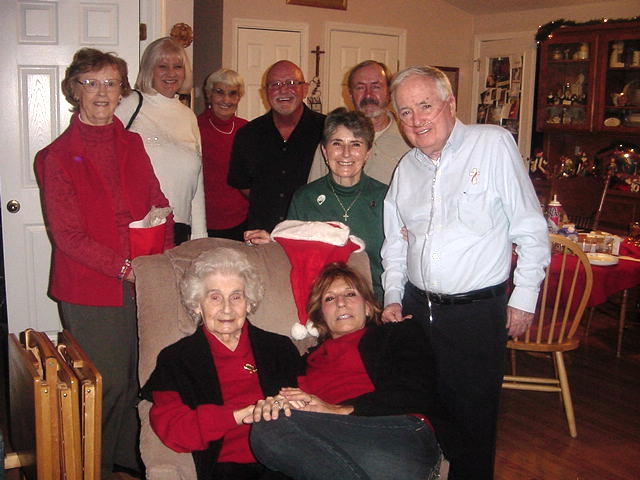 St. Dismas Guild is a non-profit prison ministry (since 1982) run by a team of volunteers. We do not go into the prisons any longer (since Deacon Ken passed away) but receive many letters with requests and testimonies each week from inmates. We send Packages and Newsletters, Free of Charge, to prison facilities all across the United States.

We meet every Thursday from 9-10 am for the mailing preparation and 10-11 am for Lectio Divina w/Marie Finn. We prepare packages for about 30 inmate requests each week; we put books into boxes, tape boxes, restock shelves, fold extra boxes, stamp books, add postage, etc. We have volunteers who pick up the mail, read it and write the requests on the outside of the envelope, and volunteers who input that information into our Database. We also have a volunteer Priest, Deacon, Accountant and Lawyer. It takes all this to keep our ministry going strong. Lord, "bless the work of our hands..." Psalm 90:17

Look for our Free Individual Bible Study Lessons, Lectio Divina reflections, and our Monthly Newsletter on the Website to download, print, and share. Please check the other tabs.

Currently Serving:

   941 Prison Facilities across the United States.

4,500 Total receiving our monthly Newsletter.

    45 avg. New Inmates requesting info. each month.

   120 avg. Packages going out each month.
Our introductory packages consist of The Bread of Life Catholic Bible Study, a Catholic Bible, a Basic Catechism, Prayer Pamphlets with Holy Cards, a Monthly Newsletter and a list of books.

This introductory packet cost about $25 per package. Please consider making a monthly donation to sponsor a new inmate each month.
"

May the favor of the Lord our God be ours.

Prosper the work of our hands!" Psalm 90:17
Donations to help us send free resources to prisoners
may be made out to:

St. Dismas Guild, PO Box 2129, Escondido CA 92033

Or go to our Donations Page to pay by Credit Card.